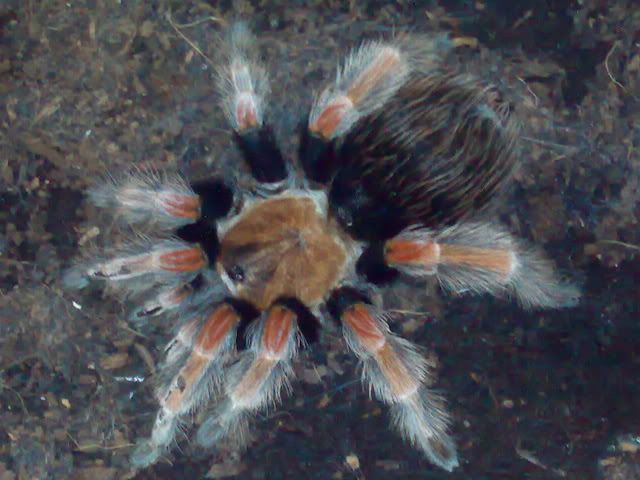 Everyone! Say hello to "fireball", she is one of the many tarantulas that can be found in my collection. Actually I don't name any of my pet tarantulas, however I'll be calling her Fireball just for fun now.
Fireball is actually a Mexican Fire Leg (
brachypelma boehmei
) she's about 5 inches in leg span and is about 2 years old. Fireball is a very shy and quiet girl, her favorite pass time includes hiding in the dark and pouncing on moving insects like crickets, meal worm and cockroaches.
Fireball may look very intimidating to most people, but she is just like an old angry
spinster, looks scary and the only difference is that Fireball isn't annoying or harmful.
Even thou Fireball isn't as harmful as a spinster, is it not recommended to lay your hands on her, she runs a strictly see but no touch policy. I must warn you, she bites!