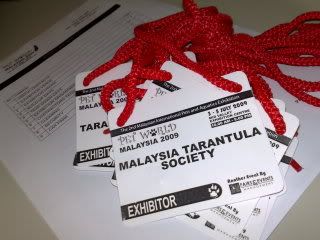 For 2 weeks I've been cracking my head in planning my 1st weekend for the month of July. The list of thing I have this weekend was:
Malaysian Tarantula Society booth at Pets World Exhibition Mid Valley Exhibition Center (3rd, 4th, 5th July)

Lets Go MAMAK Concert (Friday Night)

Art Direct and Shooting the making of Linus' New Short Film (Saturday or Sunday)

Assist Kin Yew in his short film titled "Same Shit Different Day" (Saturday or Sunday)
Before I talk more about this seemingly impossible weekend, I'm gonna talk about my previous week highlights.
Had some issues and wasn't quite happy about certain things in my life, at the same time Audrey had to attend a seminar in Penang so took the chance to retreat and re-think.
As soon as I return, I was told to assist Aaron in a short film called "Life" directed by Parkash. Aaron, as Linus describes, is very serious about his work and have very high expectations from his crew, so due to my limited experience on set getting the chance of working with Aaron was unlikely for me. The opportunity came at a very unlikely time, still a little unsure at first but it make more sense to give it a try and do whatever I can.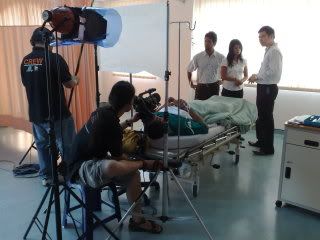 Now, how do I split myself and be in 4 locations at once? The Concert is not an issue since it's only held at night I can just pardon myself and leave the exhibition slightly early. Shooting the short film will take a day each, fortunately one of it is postponed to next week so that things can be better organised. For the exhibition, I got enough people to manage the booth for the 3 days, but it is crucial that I be in on the 1st and the last day, the days that I have to setup and pack up. All this can be done.
Have A Great Day
Dennis